Hauling and Transportation
Services in Colorado
When we began Denver Cartage Company in 1983, we knew that we wanted to be the go-to transportation and trucking company for not only Commerce City, CO, but across the U.S. This is why we've upheld our values of ensuring our clients are always 100% satisfied with the hauling services they receive from us. We have built our business into what it is today thanks to our experience and dedication to excellence.
Exceptional Transportation Services in Colorado
You've got a great product. Now, you need to figure out how to get it to your customers. How do you get it to its final destination? We have the answer. Denver Cartage is a trucking company offering the most far-reaching transportation services in Colorado.
We utilize 53' van trailers and flatbeds while also providing transloading and cross-dock services, trailer washout, and other transport equipment and services.
Clients come to us for local and regional intermodal freight, and we have a fleet of tri-axle chassis to haul overweight 20' containers. No matter how big your load or shipment is, we can handle it. From flatbed delivery service to railroads, we're the business that goes the extra mile to see your products delivered safely and to your satisfaction.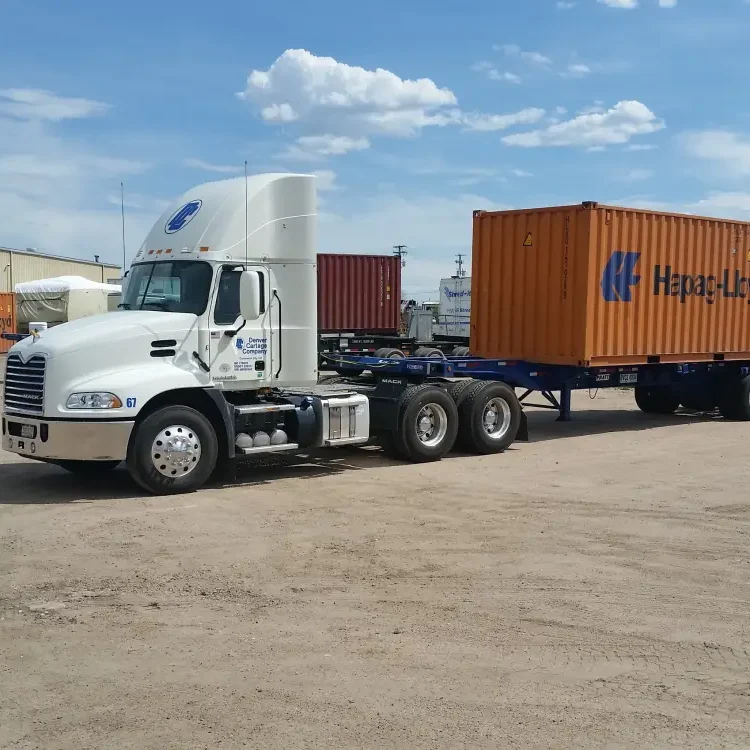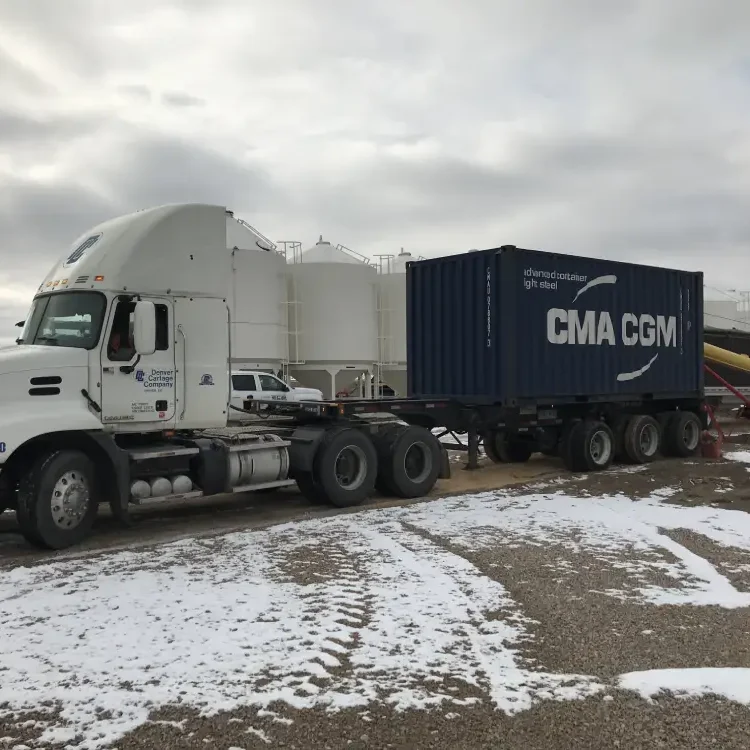 Adaptable Intermodal Trucking in Colorado
The best part about shipping through Denver Cartage, besides our impressive services, is our flexibility. We have been using Mack trucks since the 1990s, and they have been very reliable for us. In turn, that makes us reliable to our customers.
However, our intermodal trucking in Colorado isn't limited to trucks. Service from us extends to the railroad and beyond. Our solution-oriented crew is up for any challenge.
With our flatbed trailers and 53' van trailers, we're confident in our ability to take on loads of all sizes. All of them are secure and designed to keep their contents in pristine condition.
Even if you have an oversized shipment, we can often still drive it thanks to our tri-axle chassis. We value your business and are determined to find a way to get your products to any destination.