Professional Trucking Company Offering Local & Regional Services
Professional Trucking Company Offering Local & Regional Services
Intermodal Transport
for Short and Long–Distance Shipping
Agriculture, grain, seed, and similar items are staples of the US economy and commerce, and therefore, need to be transported with the utmost care. Our professional trucking company in Colorado is happy to step up to the plate and fulfill that requirement.
Denver Cartage offers both local and regional transport with intermodal services. With our diverse array of equipment and vehicles, as well as our careful drivers, you can trust that your shipment is safe and in experienced, professional hands.
We often find that the trips our clients require are too long or complex for one mode to work efficiently, so switching between multiple methods, such as road and rail, is needed. That's why we perform transloading services to get every container from point A to point B.
With us handling the loading, driving, and even the trailer washout, you can conduct your operations without worry. We do it all so that you can focus on your business.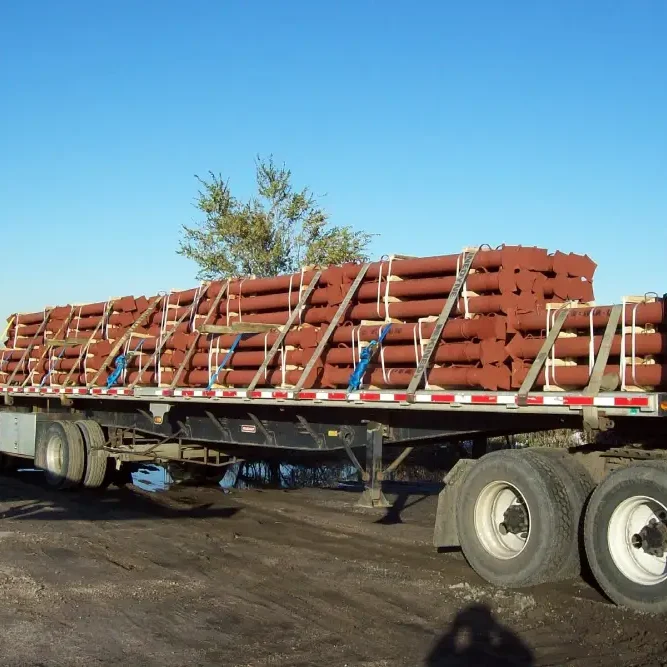 About Denver Cartage Transportation in Colorado
Denver Cartage is proud to be family owned and operated ever since our inception by Matthew Musich in 1983. With local and regional service, we can get anything anywhere.
When learning about Denver Cartage Transportation in Colorado, you'll see that we're dependable, that our equipment is in the best condition it can be, and that we value our customers. With flatbeds, van trailers, tri-axle chassis, and transloading services, there's trucking equipment for every need.